Beethoven Rebooted
Saturday, October 29, 2022, 7:30 p.m.

VC2: Amahl Arulanandam and Bryan Holt – cellos
Here is a duo that has been captivating audiences with their performances of classical masterworks, unknown gems and boundary-pushing music. It is said that the cello would not have risen to the prominence it holds today without the revolutionary cello sonatas of Ludwig van Beethoven, which forever altered the cello repertoire. In this concert, VC2 share their passion for these works, the culmination of a project in which they serve as a springboard. Their program includes works by cellist/composer-friends of Beethoven, composers who followed Beethoven's example, and VC2-commissioned works inspired by these benchmark cello sonatas.
Christmas with Quartom
Saturday, December 3, 2022, 7:30 p.m.
Kerry Bursey – tenor
Benoit Le Blanc – baritone
Julien Patenaude – baritone
Philippe Martel – bass-baritone
Quartom, as in "four men": This irresistible vocal quartet combines perfectly mastered polyphony with boundless charm and pushes vocal harmonization to rarely achieved performance levels. With their original arrangements of well-known melodies, Christmas with Quartom is sure to put you in the festive mood. Performing some of the greatest classics of the season as well as staples from Christmases around the world, Quartom will also delight you with excerpts from their latest release, Rendez-vous.
Few and Fewer
Saturday, January 14, 2023, 7:30 p.m.
Guy Few – trumpet and piano
Mark Fewer – violin
Stephanie Mara – piano
Few and Fewer brings together two internationally acclaimed artists, Guy Few and Mark Fewer, whose performances have been described as "sheer brilliance" (L.A. Times) and "genre-bending" (National Post). With pianist Stephanie Mara, they sweep audiences off their feet in a diverse program of classical, contemporary and jazz-inspired repertoire: works by Pablo de Sarasate, Giacomo Puccini, George Gershwin, and ever more surprises!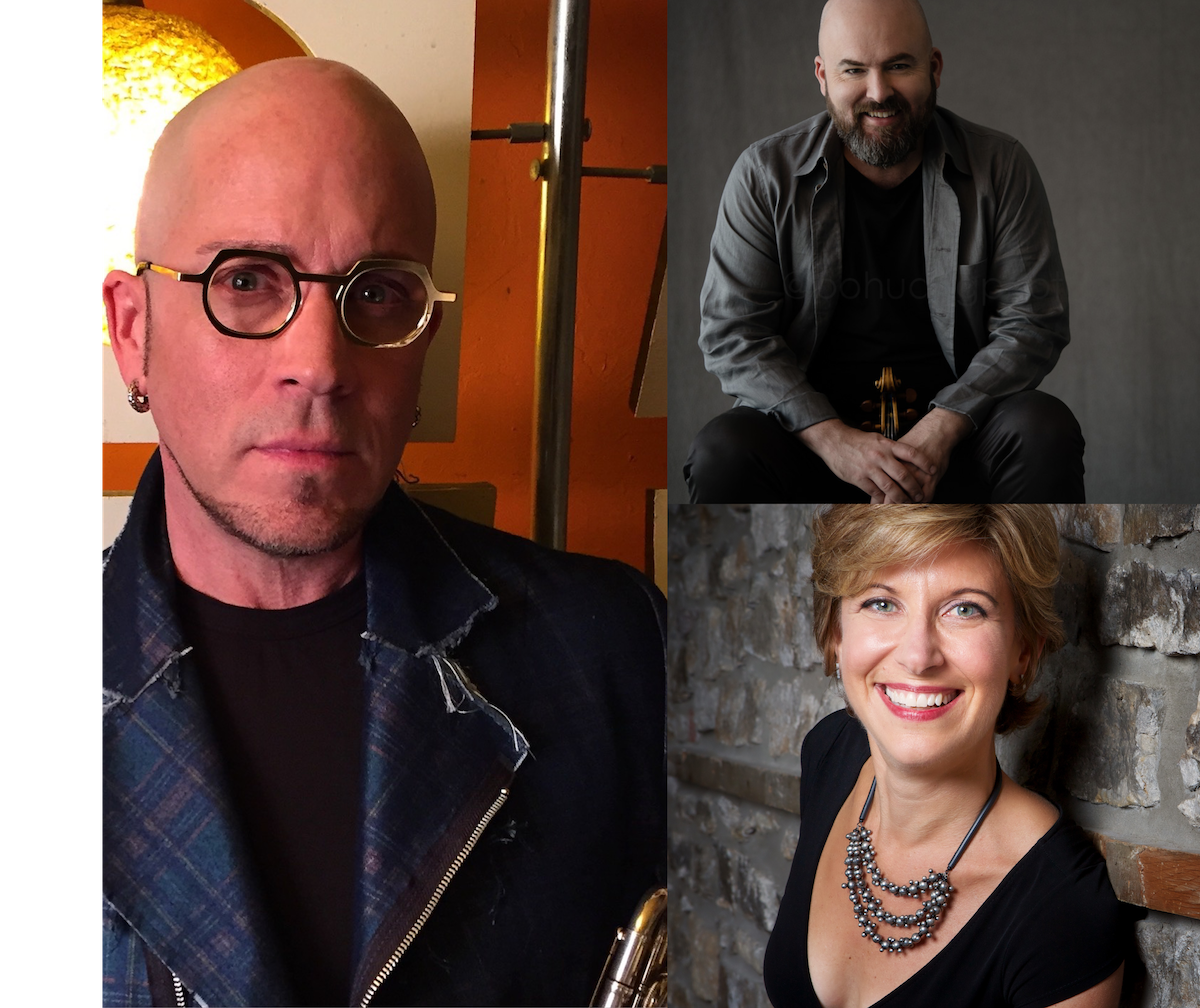 Nature's Folk Songs
Saturday, March 11, 2023, 7:30 p.m.
Nicolas Ellis – piano and conductor
Agora String Quartet
The exceptionally talented young musicians of the Agora String Quartet will be accompanied by the highly accomplished, multi-award-winning and equally young pianist and conductor Nicolas Ellis in a vibrant and energetic concert of works inspired by folk traditions and nature. With spring just around the corner, this is a perfect time to reconnect with the wonderful music of Ernest MacMillan, Lili Boulanger, Jessie Montgomery, Marcus Goddard, as well as Antonín Dvořák's sublime Piano Quintet No. 2 in A major.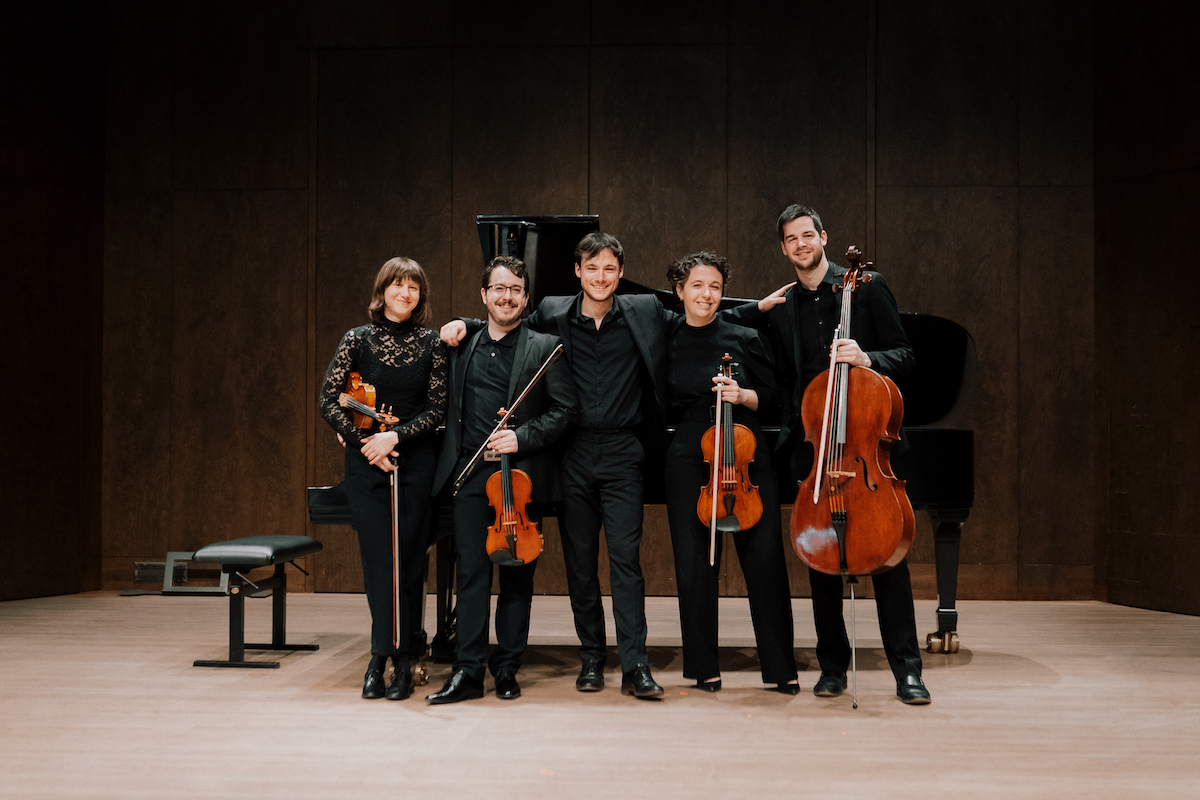 Nannerl
Saturday, April 15, 2023, 7:30 p.m.
Mathieu-Chua Duo: Véronique Mathieu – violin and Stephanie Chua – piano
The dynamic, compelling artists who make up this duo are well known for championing the music of emerging composers, in tandem with works by those who are internationally renowned, as well as reviving forgotten composers from the Baroque, Classical, and Romantic eras. Featuring female-identifying composers whose output spans some 350 years, this season-concluding program takes its title from the tragic story of Anna Maria Mozart. "Nannerl," as she was called, was a child prodigy. She toured Europe with her brother Wolfgang Amadeus, even receiving top billing over him. But after turning eighteen, she was prevented from performing or composing, and remained inactive as a musician until after her brother's and father's deaths. This program is a tribute to female artists forced into silence and re-examines, rediscovers, and promotes the creative productions of female-identifying composers.